I'm treating with you for my hair issues It's been 5 weeks now Sharing the following images and video below How I wish I would have met you before in life Will never leave you Lovessss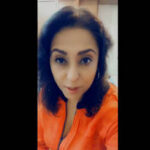 Mrs. Mamta Chabria
Mr Shardul Ingle was suffering from Alopecia Universalis. He could grow his hundred percent hair within 3 months. He is happy beyond words and his family are amazed beyond measures. Surely Dr Stuti brings happiness in so many lives with her magical hands.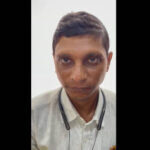 Mr. Shardul Ingle
All thanks to your doctor 😍 😍 finally gaining that confidence back, you and your treatment totally brought hope back and canceled my plans for surgery which i think should be avoided. Once again doctor i thanks you and prays to the all mighty that he will bless with all the happiness. Thanks again 🥰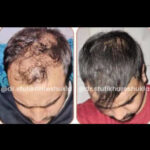 Mr Shubham Sharma
Mr Andrew Henry from Washington DC consulted Dr Stuti Khare Shukla through the online consultation. Hevsaid that it was his best decision of life to reach out to Dr Stuti Khare Shukla for the amazing results.
Andrew Henry
Dr Stuti madam treated my hairloss n acne. She is a great doctor who diagnosed me in just 2 mins & was very precise. She explained me the entire process so well. I started her treatment and started seeing results in 4 weeks itself she was very clear that the Treatment has 95 percent efficacy. It was an amazing service by her team. Online consultation worked really very well for me.
A ray of hope was visible when i came across an article of Dr.Stuti Khare Shukla , and here i am standing tall,post her consultations and proper guidance I have witnessed this unbelievable change of hair growth.I owe the entire credit to Dr.Stuti Khare Shukla.
Dr Stuti Khare Shukla has been my hair doctor. Maam is wonderful. Her treatment gave me so much of improvement. I want to thank her for being the best doctor for me. I came her as a skeptical patient n asked her so many questions but ma'am didn't get irritated at all. She is a wonderful soul.
Dr Stuti Khare Shukla helped me a lot in my hair growth journey. She is a superb doctor and a great person. She gave me a lot of happiness. Afterall my big hair issue got resolved because of her only. I had seen so many Doctors earlier but nobody gave me dramatic response as much she gave
Dr Stuti Khare Shukla has been my dream doctor who helped me so immensely. Her treatment skills are excellent. She delivers more than what she promises. So far I am thousand percent satisfied with my results of hair. My mom started her skin treatment this week and we are waiting for excellent results for her as well.
Thankyou Dr SkS team for the amazing results. All of you are amazing and adorable. I am super happy. I will recommend Dr Stuti treatment to everyone who is suffering from worst hairloss issues. It is hundred percent worth it.
I had a great experience with the doctor and her fabulous treatment worked very well for me. Very amazing improvement overall. The hair density, coverage, volume is far better than what it was earlier. Her team is coordinating well with me. Kudos Dr Stuti!